ABOUT JOE
---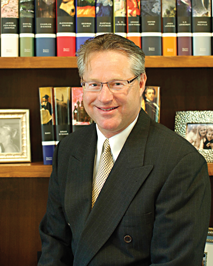 Joe Astalos has been in the financial industry for 33 years now. Starting his career at Bear Stearns, known today as JP Morgan Chase, he worked with four, high-profile stock brokers where he learned the fundamentals of what's needed to build safe and secure strategies for growing families who are going through significant, life-changing events.
He continued pursuing his career in the financial sector by joining Metropolitan Life Insurance, also known as MetLife, and later at Prudential Financial. It was Joe's knowledge and impeccable customer service which led him to receive awards such as the Rookie of the Year and the Yellow Ribbon in their development academy. Joe exceled at his profession at MetLife and Prudential, however he wanted to give his clients more customized strategies which he felt were unachievable in a corporate-structured environment where there is a limit to the products and services offered. That's when he created Astalos Insurance Agency.
Joe saw the benefit in starting an independent advisory firm because it could give him the flexibility to customize a plan for each of his clients' specific needs. This also allows him to offer the most competitive products with the best rates.
To this day, Joe continues to help families with their insurance needs and financial goals. He is a well-respected, nationally recognized advisor in the financial world; being asked to guest speak at various industry workshops, provide consultation to several hundred advisors, and edit and review material for the final manuscript of the book, "The Dow Jones-Irwin Guide to international Securities, Futures, and Options Markets" by William E. Nix and Susan W. Nix. He has received the distinguished honor of being named to several Leaders and Presidents Clubs, as well as being a member of the Million Dollar Round Table. You can also find him being featured in Broker World and Insurance News Net magazines.
Joe is happily married and has two children. He participates in high level competitive sports including soccer and ice hockey, and enjoys hiking with his dogs. His interests include music, collectibles, and traveling.